Why Garden Designers Are Waking Up to Porcelain Paving
Still a relatively new concept, porcelain paving is beginning to make a real impact when it comes to garden design. Not least for its inherent beauty, porcelain paving is leading the way for stylish and innovative ideas, thanks to its extreme versatility.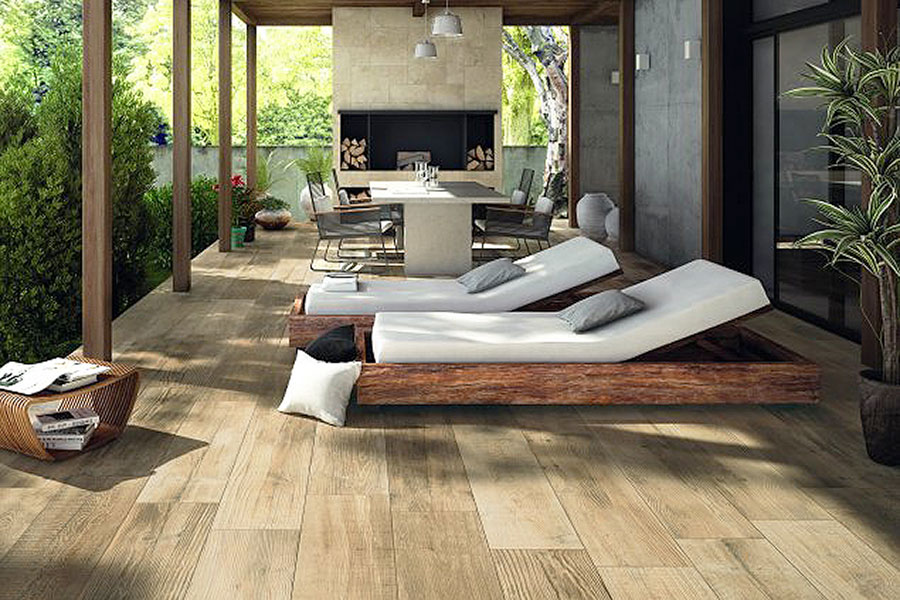 While a truly stunning paving choice, garden designers appreciate that external porcelain tiles need not be purely reserved for this purpose. Porcelain paving lends itself to a whole host of exciting garden design opportunities, so you can create your own personalised look that will last for years to come.
Why choose porcelain paving?
A great alternative to stone paving for any outside space, porcelain paving is highly durable and easy to look after, as well as being remarkably stunning. Because external porcelain tiles are dense, they're resilient to the weather extremities our outside areas have to endure.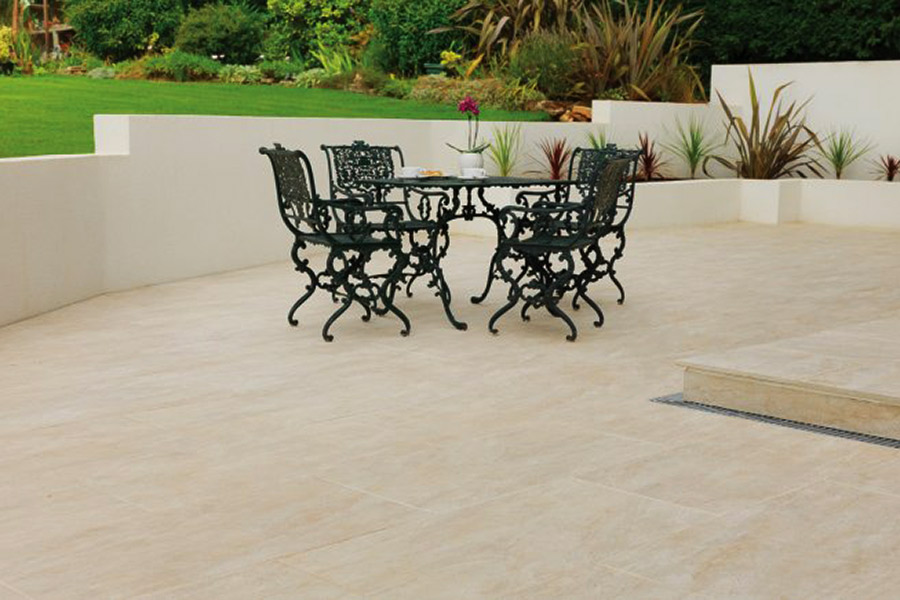 External porcelain tiles have exceptionally low water absorption rates. So, unlike many other paving solutions, external porcelain tiles don't draw in moisture, are frost proof and there's no risk of moss or algae becoming established. They're also stain resistant, won't fade in the sun, won't scratch or crack, and are exceptionally strong, meaning external porcelain tiles really do offer all the qualities busy gardens demand, as well as a long lifespan.
Bringing style to any garden
Sitting as perfectly within a contemporary setting as a traditional one, porcelain paving offers its beauty to any backdrop. With a range of exquisite colours and effects, it's really quite difficult to distinguish porcelain paving from real wood or stone, thanks to state-of-the-art technology allowing for exceptionally realistic replications. Down to the gorgeous colour shading and even the feel, external porcelain tiles are a fabulous alternative to real stone or wood.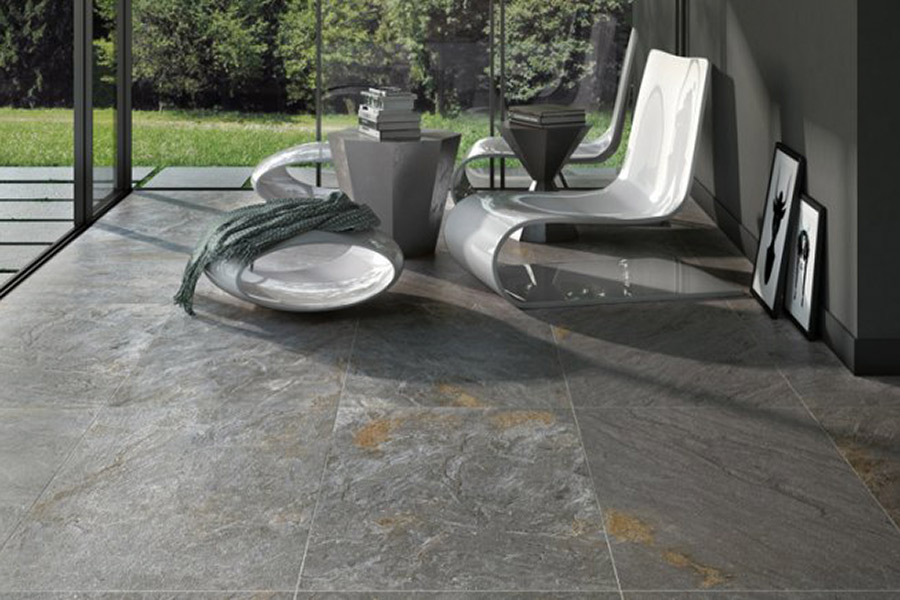 The extreme versatility of external porcelain tiles
The slim profile of porcelain paving lends itself to fit in places where stone may be too chunky or heavy. And external porcelain tiles are ideal for creating a stylish patio – whether in a traditional garden or a highly contemporary urban space, or even a roof terrace or balcony. High-traffic areas are no problem for the robust nature of porcelain paving either, so these tiles can be used for driveways and any other areas that will see high levels of traffic. You can use porcelain paving to create a stunning pathway or even as beautiful stepping stones, steps, seating areas and other features around the garden.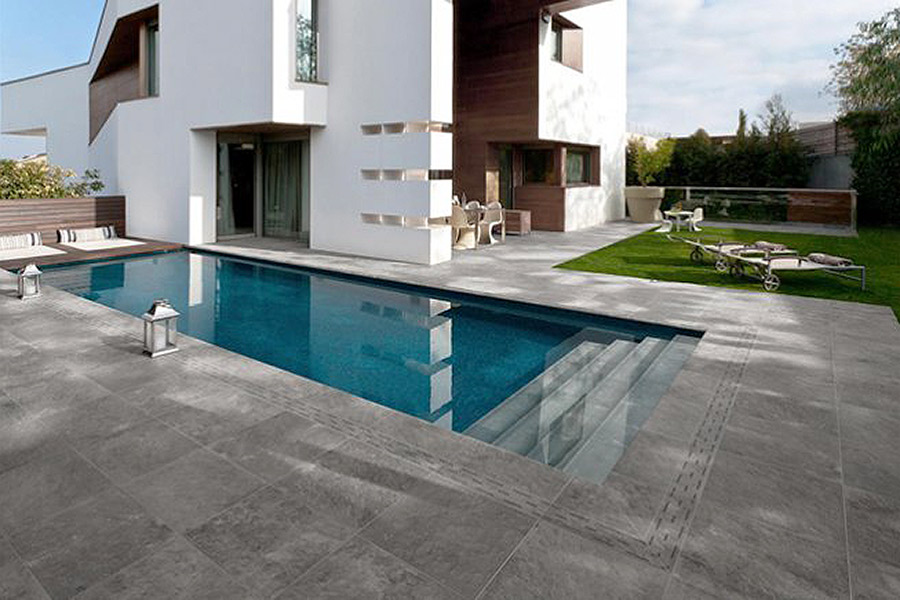 Due to being virtually non-porous, porcelain paving is the ideal choice for swimming pool surrounds, not only for its ability to withstand wet conditions, but textured surfaces offer slip resistance in both wet and dry conditions – the perfect solution where safety needs to be a consideration.
Be creative with porcelain paving
There are almost no limitations when it comes to using porcelain paving – you really can get your creative juices flowing. Porcelain paving allows you to create a seamless transition from the inside of your home to the outside – a great idea if you have French or bi-folding doors opening onto a patio, where the floor simply continues outside. Just think of long summer days, relaxing or entertaining in the surrounds of stunning porcelain paving.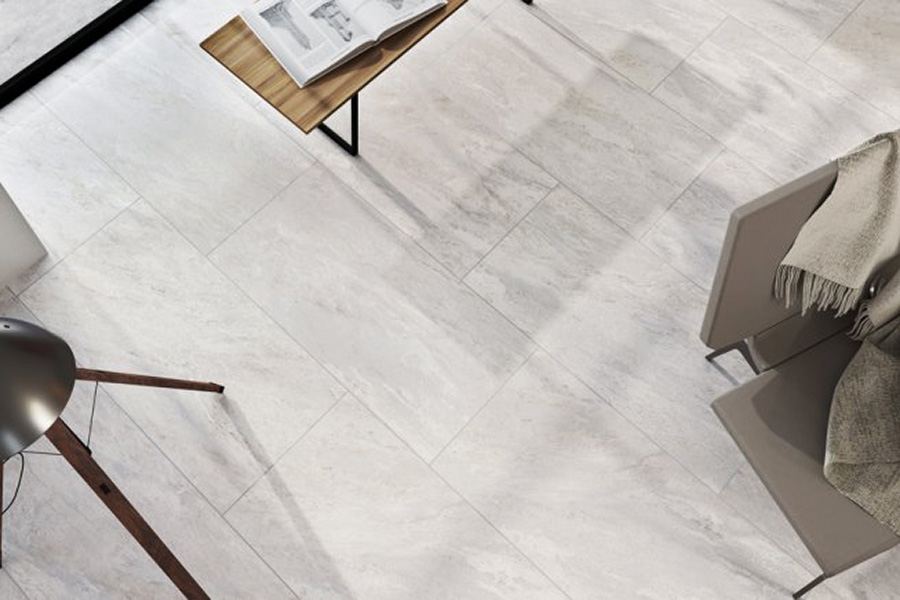 To find out more about our exquisite range of porcelain paving, please contact us or visit your local AWBS branch.