Outdoor Porcelain Tiles Are Big News For Garden Design
At AWBS we're thrilled to be able to offer our customers a wonderful new range of external porcelain tiles, from Pavestone. Available in a variety of stunning colours, these high-quality stone-effect tiles and wood-effect tiles combine the beauty of Italian styling with a highly durable finish, making them the perfect choice for any outside area.
Outdoor porcelain tiles are far more resilient to seasonal weather changes than natural stone, and moss and algae can't get established like it can in a porous stone. Porcelain paving is also frost resistant, easy to clean and will stay looking as fresh and new as the day it was laid.
Porcelain paving is highly durable, making it ideal for every setting – from a patio to a commercial area of heavy footfall. External porcelain tiles are highly versatile and work fantastically alongside any design and style, with the added benefit of almost no maintenance at all.
With exceptionally realistic colours, textures and feel, Pavestone porcelain paving is hard to distinguish from the real thing. Technology allows the characteristics of real stone and wood to be perfectly emulated, from gorgeous colour shading to delicate veining.
'Crosswood' wood-effect external porcelain tiles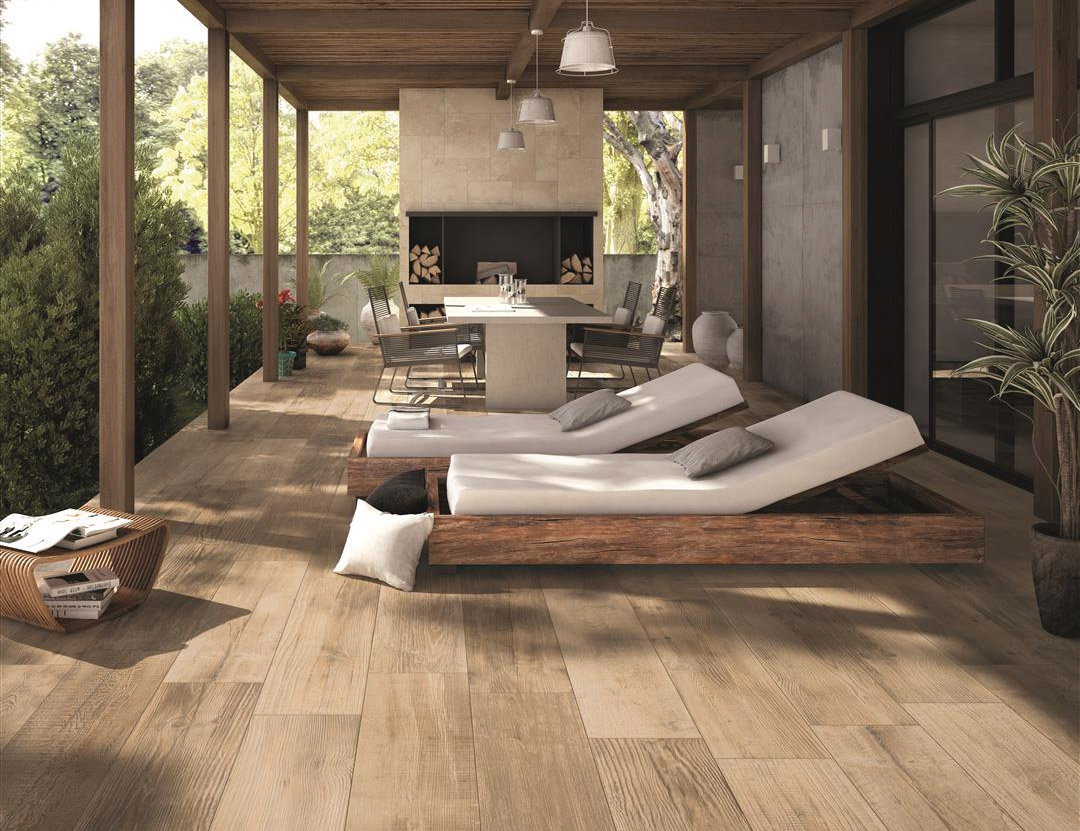 For the beauty and warmth of natural timber, with the strength and durability of porcelain, Crosswood is truly stunning wood-effect porcelain paving. Available in beautiful tones of Buff and Cinder, the wood fibres in these outdoor porcelain tiles alternate and blend with each other, to create delightful unique arrangements and colour contrasts. These exquisite tiles look equally as fabulous in a modern or traditional outside area. Measuring 1200mm x 300mm x 20mm, Crosswood porcelain paving is also available in a pack of 32 tiles, which will cover an area of 11.52m2.
'Dolomite' porcelain paving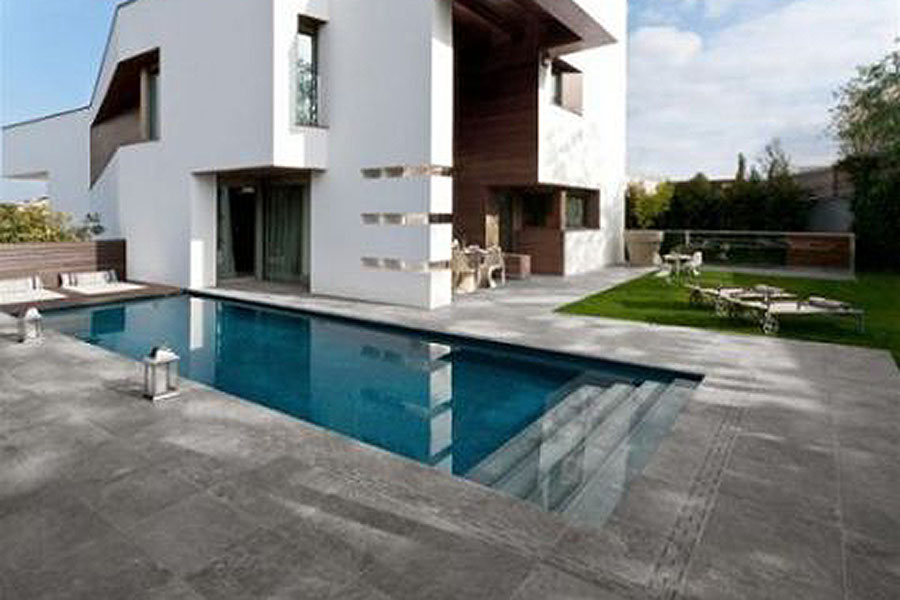 Inspired by the best examples of natural stone across the globe, the Dolomite range of large-format stone-effect exterior tiles offers an exceptionally stylish paving solution for any outside space. In six vibrant colours, covering a spectrum of White, Dust, Sunset, Moon, Grey and Black, the variety of face textures in these marvellous external porcelain tiles give an authentic, natural appearance. The Dolomite range of porcelain paving tiles measure 1000mm x 500mm x 20mm, and can also be purchased in packs of 48 tiles, to cover 24m2.
'Al Fresco' outdoor porcelain tiles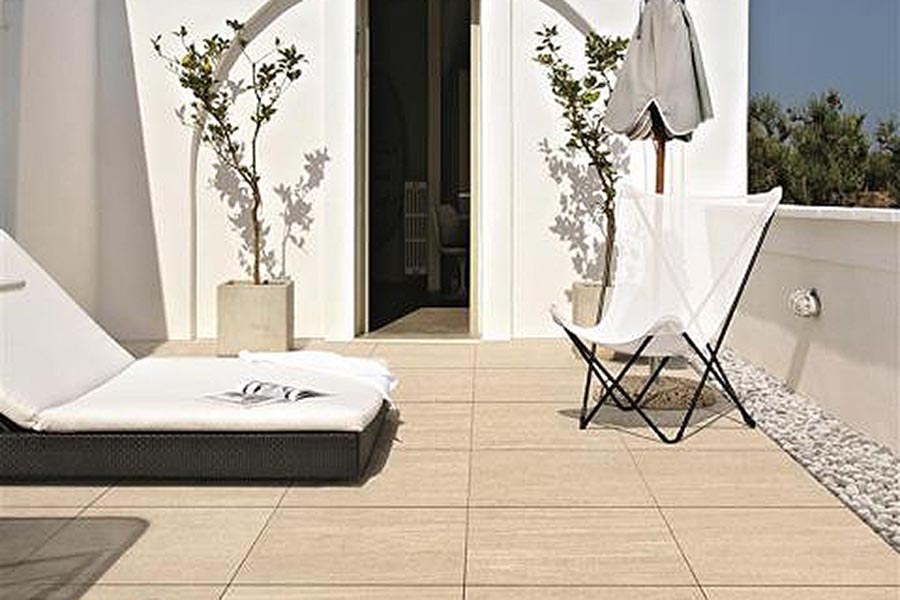 Technology and nature blend effortlessly together in the 'Al Fresco' range of porcelain paving, creating a stunning stone-effect tile. These square external porcelain tiles are available in four magnificent colours, flawlessly replicating the splendour of natural stone shades. From the dusky hues of Mirum, through to the warm, light tones of Sun, the stone-effect finishes of the 'Al Fresco' range present a tile of outstanding natural charm. These tiles measure 600mm x 600mm x 20mm and are also available in packs of 64 tiles, suitable for an area of 23.27m2.

Simply Porcelain stone-effect tiles
A remarkably smooth and hardwearing external porcelain tile, 'Simply Porcelain' offers two consistent colour ways and exceptional easy-to-clean qualities. In a beautiful Beige or deep, dark Anthracite finish, this fabulously understated porcelain paving will elegantly and effortlessly transform any outside space. These square outside porcelain tiles measure 600mm x 600mm x 20mm and are available in packs of 64 tiles, which will cover 23.27m2.
To find out more about the new range of Pavestone porcelain paving, please contact us or visit your local AWBS branch.