Free Delivery Check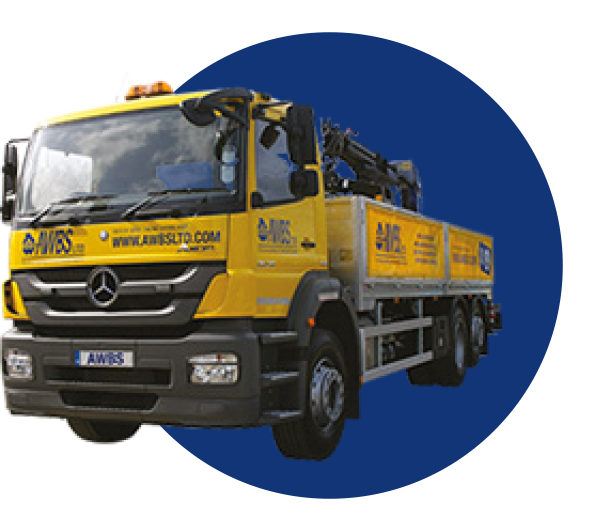 At AWBS we're very proud of our ability to offer fast and free delivery to local areas surrounding Oxford, Yarnton and Swindon. We operate our own fleet of vehicles and all local deliveries are handled by our own trained and experienced AWBS drivers. Use our handy postcode checker below to find out if you qualify for free delivery
We understand that you want a prompt reliable service. Local deliveries are often completed the same day or the very next day from ordering if in stock. If an item is not in stock we will tell you at the time and advise you of a delivery date. We will deliver in a specialised crane off load vehicle when required and will always place it were you want, if it is possible.
Why not check out your postcode above to see if you're within our free delivery area. Deliveries outside of this zone will incur a delivery charge but will be done so by a transport company we can trust.
Alternatively, collection from any of our branches is free of charge.
Please note:
Working days are classified as Monday to Friday and exclude bank holidays.
Delivery times apply to items in stock.
If any items are out of stock we will contact you and either organise a refund or give you an estimated time of availability.
Preparation for receipt of delivery
When contacted by AWBS or our carrier to arrange delivery please:
Confirm address details and leave a day-time telephone number so that we can contact you if necessary on the day of delivery.

Ensure the delivery area is flat and solid enough to take the weight of a pallet truck carrying up to 1 tonne in weight.
It is advisable to have some one taking delivery that is able to help the driver as they may need help to unload.
Please notify us of any delivery constraints in advance, example, weight limit, tight street access. If the vehicle is unable to deliver due to access, your order may be returned to us or the carriers depot where storage charges and redelivery charges may be added.