Wooden Sleepers Add Character and Style to Gardens
Wooden sleepers are a great way to add some character to your outside areas. Their uses are endless – from creating raised beds and steps, to driveway edging and rustic garden furniture. Here at AWBS we have a range of reclaimed wooden sleepers, new softwood sleepers and Grange jigsaw, rounded and rustic sleepers, perfect for any garden project.
Why use wooden sleepers in your garden?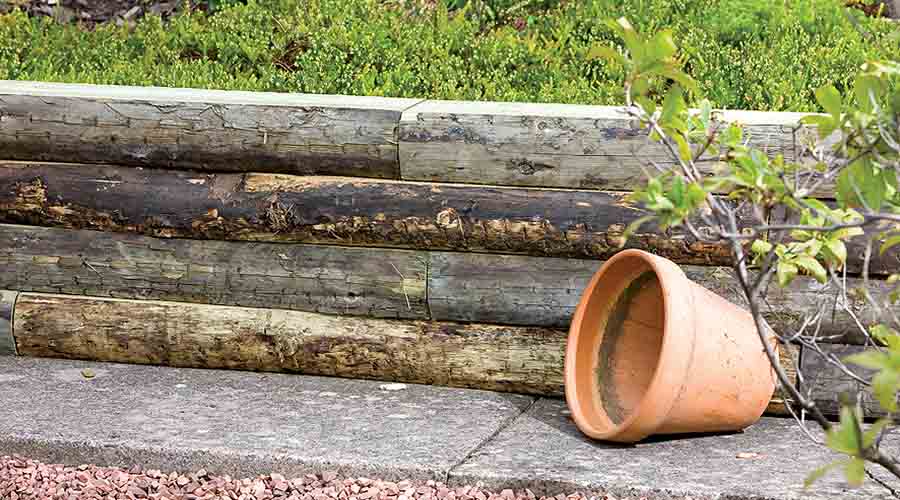 With their lovely natural appearance, wooden sleepers suit any kind of design, whether newly cut sleepers in a contemporary garden, or the fabulous rustic appearance of reclaimed sleepers in a traditional setting. They are also exceptionally robust, so they'll stand the test of time.
Wooden sleepers are highly versatile, for any outdoor project.
Raised beds
Retaining walls
Raised water features
Decking, steps and patios
Decorative garden features
Path and driveway edging
Rustic garden furniture
What types of wooden sleepers are available?
There are three main types we supply here at AWBS: reclaimed sleepers, softwood sleepers, and Grange sleepers.
Reclaimed railway sleepers are timbers that were previously used as supporting beams under railway tracks. They are the heaviest and densest wooden sleeper, which means they will last longer than newer versions. The wonderful worn look of reclaimed sleepers makes them popular landscaping sleepers for most applications.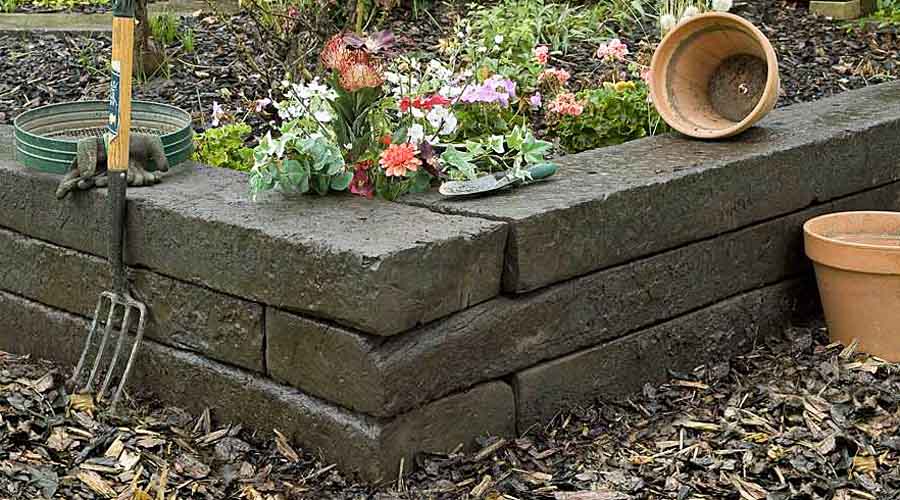 Softwood sleepers offer a sleek look for any project, whether modern or traditional. They are highly versatile in terms of their use, and come in a range of finishes. All AWBS softwood sleepers are pressure treated for durability.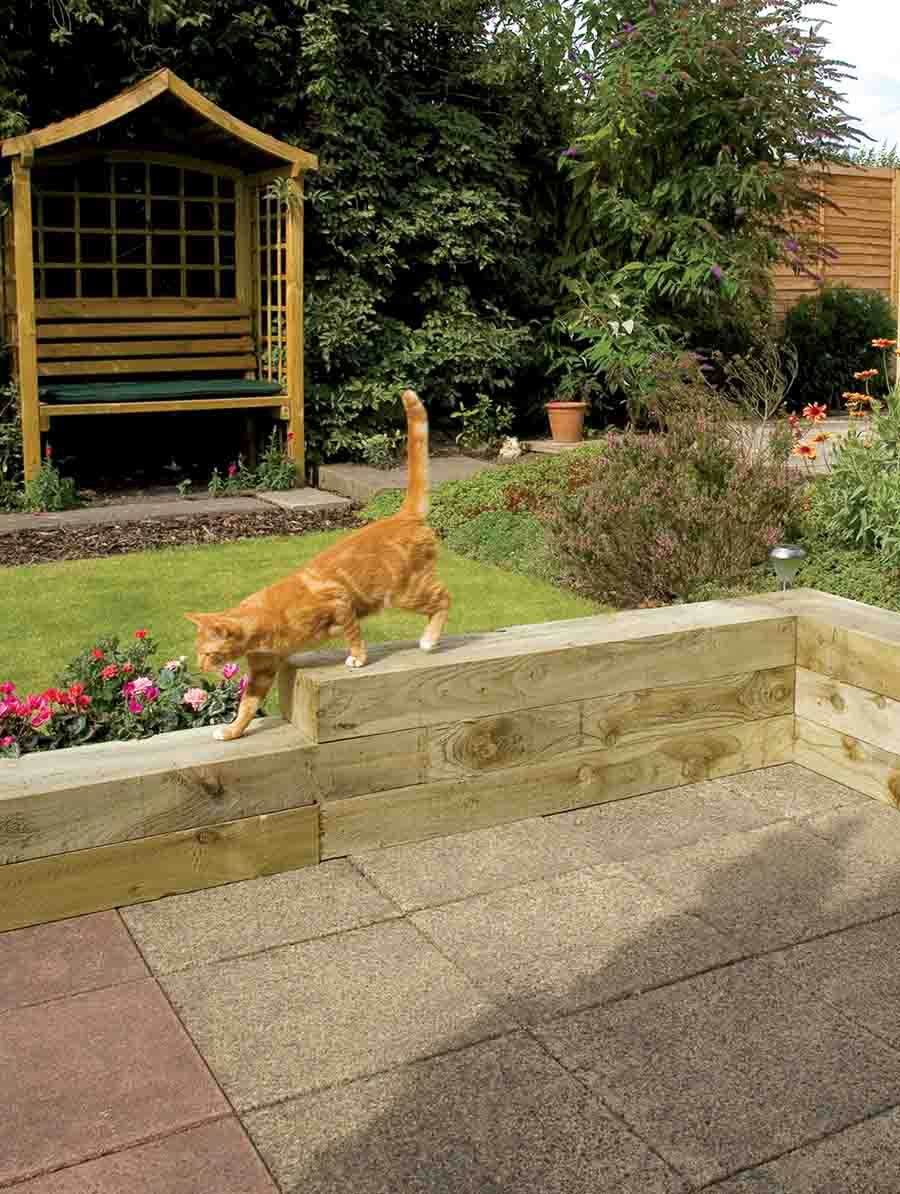 Grange wooden sleepers are available in rounded and jigsaw styles while their weathered looking rustic sleepers create a wonderful effect in both contemporary and traditional gardens.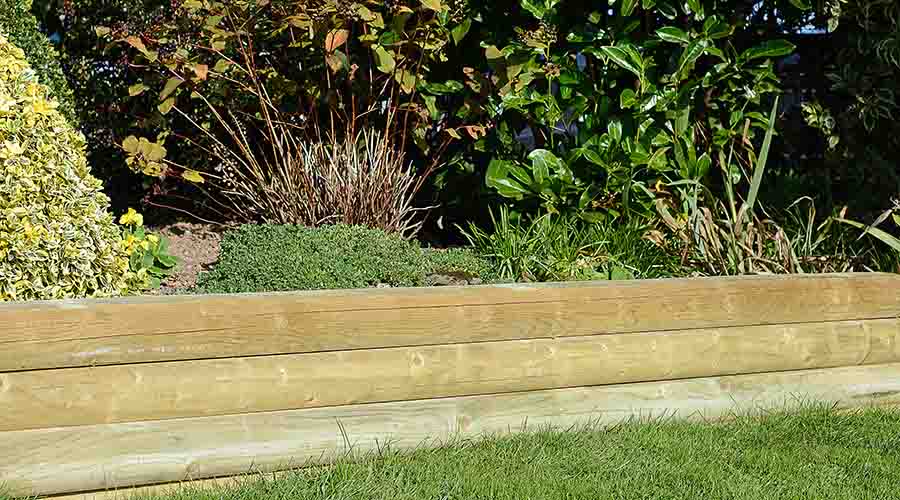 Which garden sleepers should you use?
While some wooden sleepers are more suited to certain uses than others, all are perfect for creating a garden full of style and personality.
Reclaimed railway sleepers are a popular choice for most garden projects. Our Reclaimed 2nd Hand Sleepers are part of our Eco range, and give a classic, rustic look to your outside area. And, they are currently available with 20% off! These are the ideal choice for edging, steps and decking, and railway sleeper raised beds bring a touch of charm to any size garden. Reclaimed railway sleepers are also a great choice for retaining walls, and can be laid horizontally or vertically, and built up to the desired height.
It's worth noting that reclaimed railway sleepers may have been treated with creosote, so they aren't suitable for using in certain instances – around a pond, for example.
AWBS New Softwood Sleepers are pressure treated to give a neat and attractive finish, and are available in green or brown. Another great choice for a raised bed, or a pond or raised water feature, these wooden sleepers present a smooth finish, making them an ideal feature in a modern garden design. Rounded garden sleepers add a further decorative touch for edging, planters or raised beds. As you don't have the potential problem with creosote that you may have with reclaimed railway sleepers, new softwood sleepers are ideal for using around a pond, as well as for garden furniture and kids' play areas.
What decorative features can be made with railway sleepers?
The versatility of railway sleepers allows you to be really creative and make some stunning garden features. Railway sleeper steps can be a striking addition to any garden, as can a feature wall of sleepers or a hand-made bench. And using railway sleepers to add a decorative touch to your outside areas isn't as difficult as you think. For example, our Grange Jigsaw Sleepers are contemporary garden sleepers with a cut and grooved end, to fit together easily like a jigsaw, with no need for cutting or trimming.
Where can I get help with using railway sleepers in my garden?
At AWBS we're happy to advise you on the most suitable railway sleepers for the garden project you have in mind. To speak to one of our experts, and find out more about our range of reclaimed sleepers, softwood sleepers and Grange garden sleepers, please contact us or visit your local AWBS branch at Oxford, Yarnton or Swindon.
Need help installing sleepers or creating garden features?
If you need help installing timber sleepers or want to create an attractive feature in your garden why not speak to the AWBS landscaping team who will be happy to discuss ideas and provide you with a free no obligation quote.