Artificial Grass is a Winner for Oxford United's Changing Rooms
Oxford United Football Club's home team changing room has been transformed into a mini pitch, thanks to AWBS and the UK's leading supplier of artificial turf – ArtificialGrass.com. Designed to boost team morale on match days, the mini pitch of inlaid grass flooring has created a 'virtual setting' for the changing room – thought to be the first of its kind in the English Football League.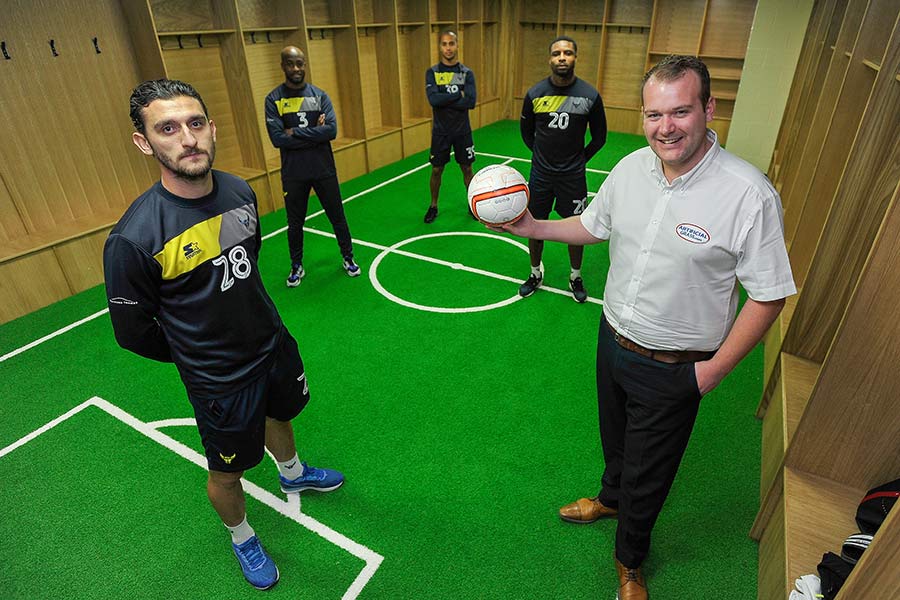 Developing team tactics with artificial grass mini pitch
Oxford United are currently sitting in the top half of League 1 and the mini-pitch project was part of an investment into general refurbishments around the club's Kassam Stadium. And, as Business Development Manager, Peter Rhodes-Brown says, it's already had a positive effect on the team: "Our players really like the new surface. It not only brightens up the changing room area but it's ideal for developing tactics and set-pieces, as well as rethinking moves at half time."
AWBS thrilled to be involved with Oxford United project
As Oxford's leading supplier of fake turf, we're proud to be long-standing suppliers of the ArtificialGrass.com range of products and, as our MD, Adrian White, is a lifelong supporter of Oxford United, we were delighted to be involved in this innovative project. In fact, across our Oxford and Yarnton branches of AWBS we have many passionate Oxford United fans and 11 season ticket holders!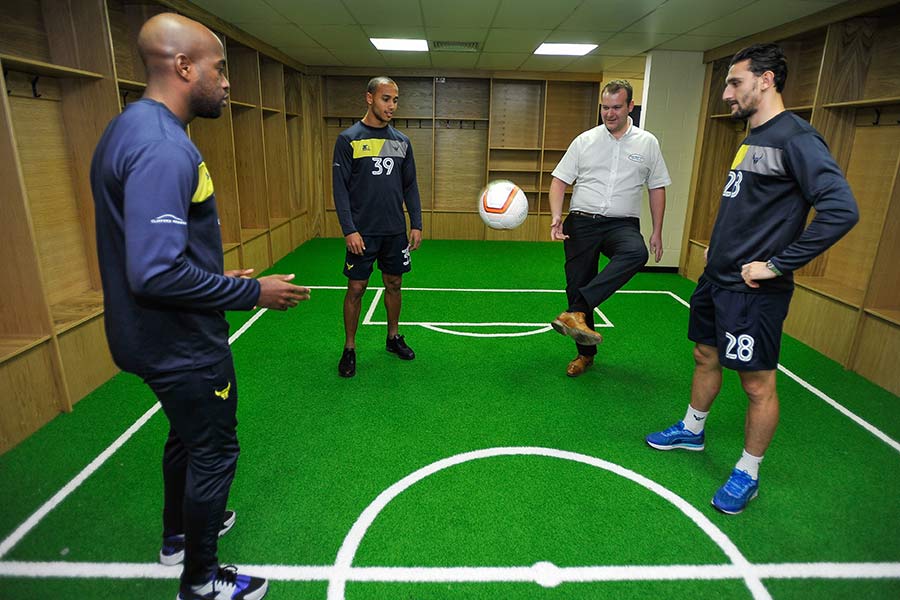 Adrian White said: "It's fair to say that it's a prestigious job for myself and AWBS, and Oxford United are very pleased with the outcome. Artificial grass has proved to be increasingly popular during the last 12 months, our turnover has increased by 150% and we expect this trend to continue as more people discover its benefits."
Artificial grass is highly versatile, durable and easy to maintain
The huge rise in popularity has seen many people choosing artificial grass over real turf, in a variety of settings – both commercial to residential. Offering a natural looking, lush green surface, artificial grass has a host of benefits. It's exceptionally easy to look after, with no need for mowing or weeding, and is highly durable, so the perfect choice for family gardens where children can play outside all year round. And, it's a fantastic choice for homes with pets, as it's hygienic and can be easily brushed or washed down.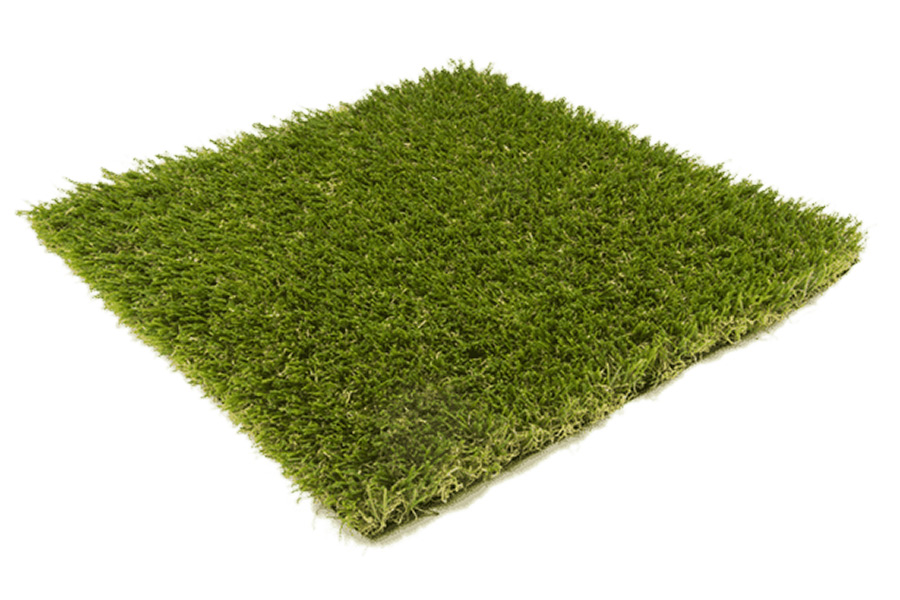 The installation of artificial grass in the changing room at Oxford United further highlights its extreme versatility – while a superlative choice for transforming any lawn, artificial grass can be used in a wide variety of settings, from roof gardens and pool surrounds, to decking, balconies and play areas.
We supply three varieties of the finest synthetic grass from ArtificialGrass.com, as well as the products required for installing it. We also have a handy 'How to' guide that gives step-by-step instructions for laying artificial grass.
To find out more about our selection of artificial grass, please contact us or visit your local AWBS branch.