Stylish & Hardwearing Outdoor Porcelain Tiles
Porcelain tiles are rapidly increasingly in popularity. With beautiful styles and effects, combined with extreme durability, porcelain is fast becoming the material of choice for all around the home. And now, more and more people are choosing outdoor porcelain tiles too.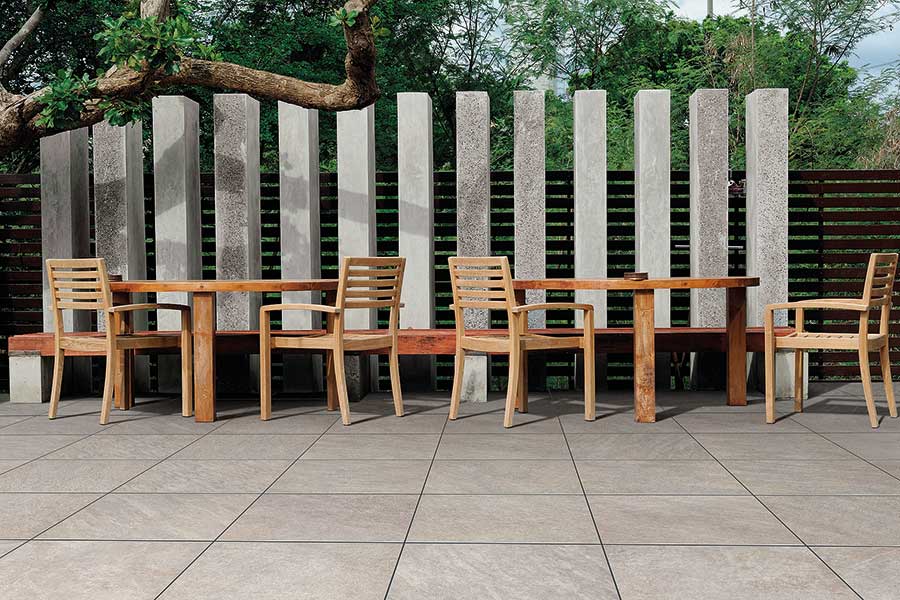 What are outdoor porcelain tiles?
Outdoor porcelain tiles are made in the same way as those used in interior design projects. Outdoor porcelain paving is fired at a very high temperature to cause what is known as vitrification, which is where the silica in the mixture melts to form molten glass particles that fill tiny gaps in the structure of the tile. This process makes them extremely durable and low maintenance. Generally, this kind of paving comes as standard 20mm porcelain tiles.
What are the benefits of external porcelain tiles?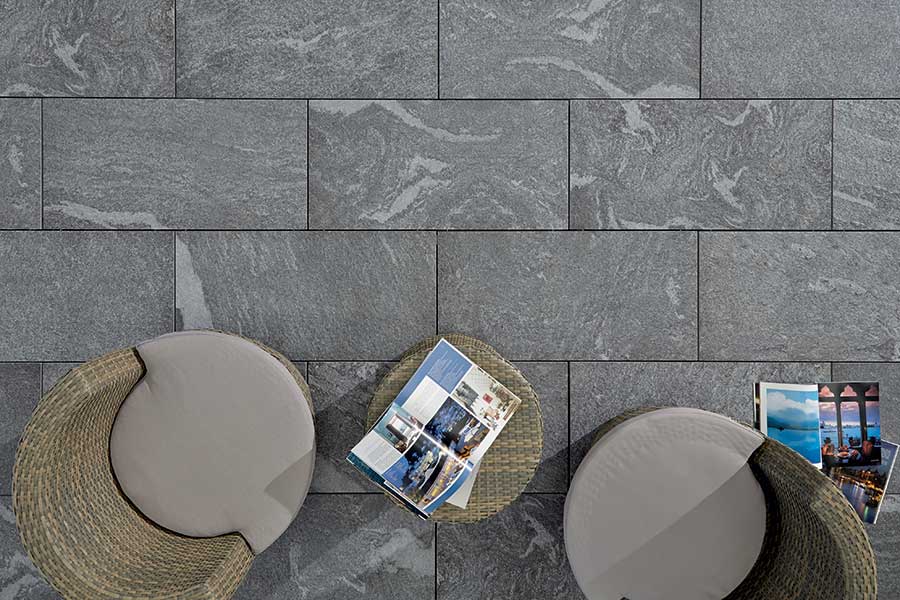 As a manmade material, porcelain has many benefits over other kinds of outdoor paving. As already mentioned, the firing process makes them highly durable and low maintenance. Exceptionally strong, porcelain garden tiles are highly resilient when it comes to everything from water to dirt and algae to weather damage.
Unlike natural stone paving, a porcelain patio won't need to be sealed and, as it's non porous, outdoor porcelain paving is resistant to the effects of extreme weather such as frost, which can crack other kinds of paving. It's also stain resistant, scratch resistant and isn't susceptible to mould and algae growth, which can create a slip hazard as well as an eye sore. The structure of exterior porcelain tiles not only makes them resistant to all of these things, it also makes them extremely easy to look after – only needing sweeping or a light wash to keep your porcelain patio looking as good as new.
What outdoor porcelain patio slabs are available?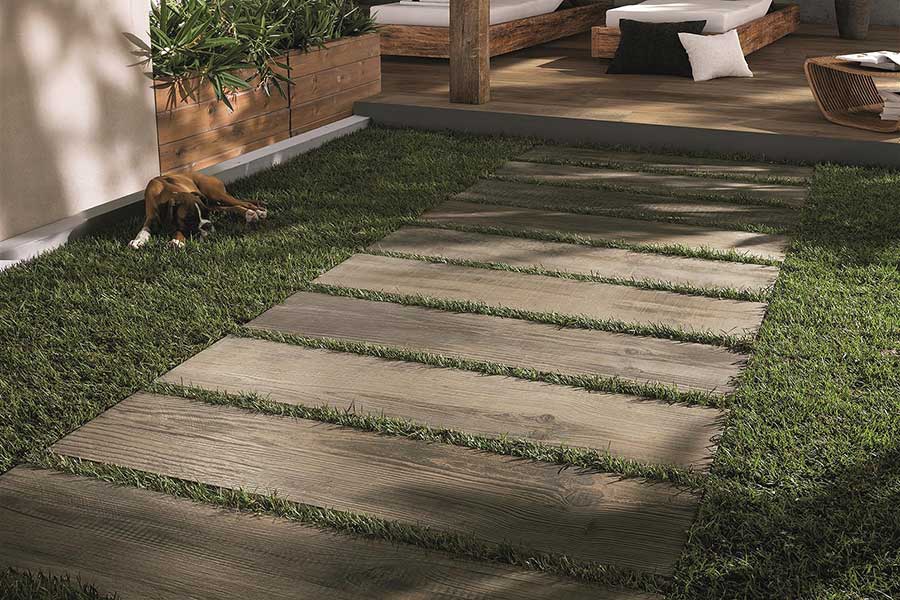 Porcelain outdoor slabs are available in an array of fabulous styles, colours, effects and sizes. At AWBS we have a stunning range of porcelain tiles that are suitable for outdoor use, from leading brands Bradstone, Digby and Pavestone. With gorgeous wood effects and highly realistic natural stone effects, we have the perfect porcelain paving for any setting, whether contemporary or traditional – from the delightful natural wood style planks from the Digby range, with a wonderful textured woodgrain surface, to the vibrant colours in the Pavestone Dolomite range of stone-effect porcelain paving. Each porcelain garden slab beautifully replicates the natural materials, down to the delicate characteristics of knots, grains, shading and veining. It really is hard to distinguish these tiles from the real thing.
What is the best use for outdoor porcelain tiles?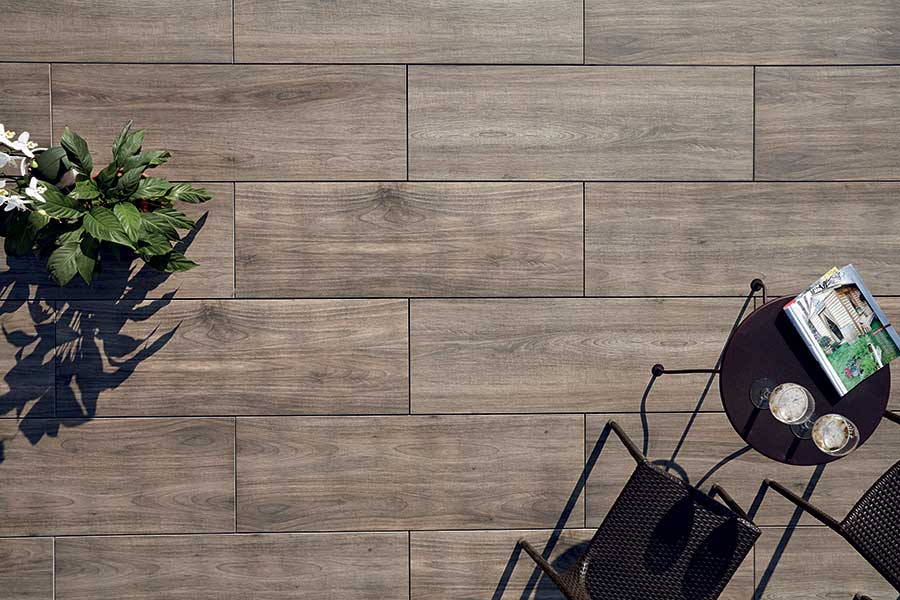 One of the many benefits of external porcelain tiles is they are highly versatile and can be used in just about any outside space – from patios, paths and driveways, to an alternative to decking. Outdoor porcelain tiles usually have straight, even edges and are uniform in size, which allows for narrow grout joins for a neat look. The tiles can be cut to fit steps or shaped patios and, as they are calibrated for even thickness, they are easier to install than other types of paving.
To find out more about our range of outdoor porcelain paving, please visit your local branch where you can see some of these fabulous tiles on display.