Mencap And AWBS Working Together To Make A Difference
AWBS has been proudly working with Mencap to provide workplace opportunities since 2018, as a result of this collaboration, we are delighted to have helped at least one young man's dreams of paid employment come true.
Bagging plant operative Josh, who is now a solid part of the AWBS family, joined the Oxfordshire Supported Internship Programme in September 2018. The programme – a partnership between Mencap, Oxfordshire Employment (part of Oxfordshire County Council), Activate Learning and Abingdon Witney College – provides a structured study programme for 16 -24 year olds with learning difficulties and/or disabilities with special needs who want to move into employment and need extra support to do so.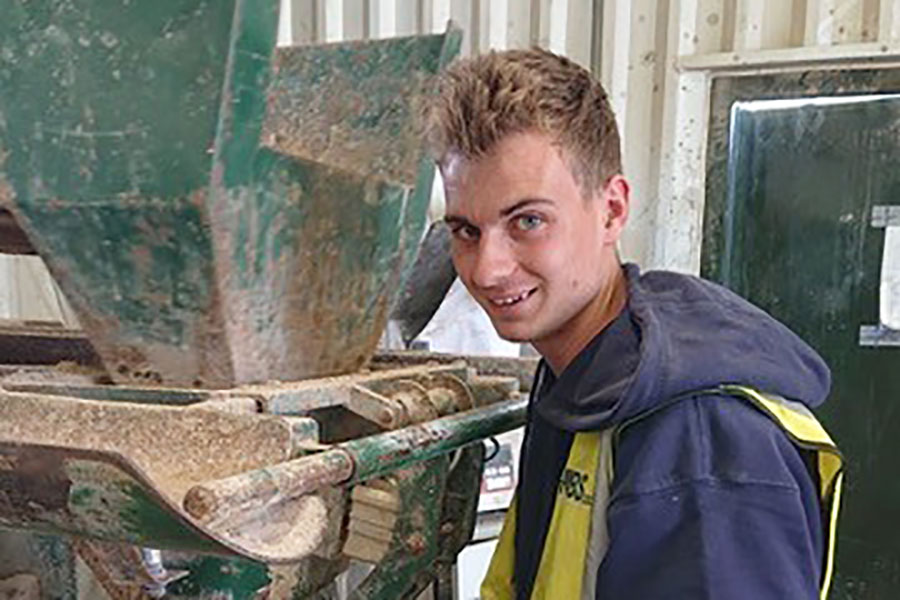 Progressing from working just two hours per day accompanied by his support worker in order to gain experience, Josh was employed part-time in January 2019. Then, just recently, his contract has increased to 40 hours per week, making Josh another valuable member of AWBS' growing full-time staff.
On Josh's duties and development within the company, Wyatt Tait of AWBS comments: "Although his prime roll is to assist with the bagging of aggregates, Josh is also gaining experience operating the forklift. Once he reaches the competency level required, we are looking forward to having Josh take his forklift test".
Finding a job for Josh
"20-year-old Josh was very articulate and well-spoken, but didn't engage very well with me to begin with," remembers Josh's Education and Employment Co-ordinator Georgina Edwards.
With interests including fishing and getting out in the countryside with his grandad, Josh's aim was to become a gamekeeper. However, a two-month placement at a game farm revealed he didn't have the skills and qualifications required.
Georgina continues: "Part of our outcomes for supported internships is to get a placement that will match people's needs, and lead to either part-time or full-time paid employment. It's about being realistic. So I had to find a job-match that would then be suitable to meet his needs.
"There's a local company called Adrian White Building Supplies Ltd who have a bagging plant near to where Josh lives. I went up and visited on my own to see if it would suitable for him. It was very much process and repetitive work, which works very well for Josh. It was all outdoors and there was even a chance to learn to drive the forklift".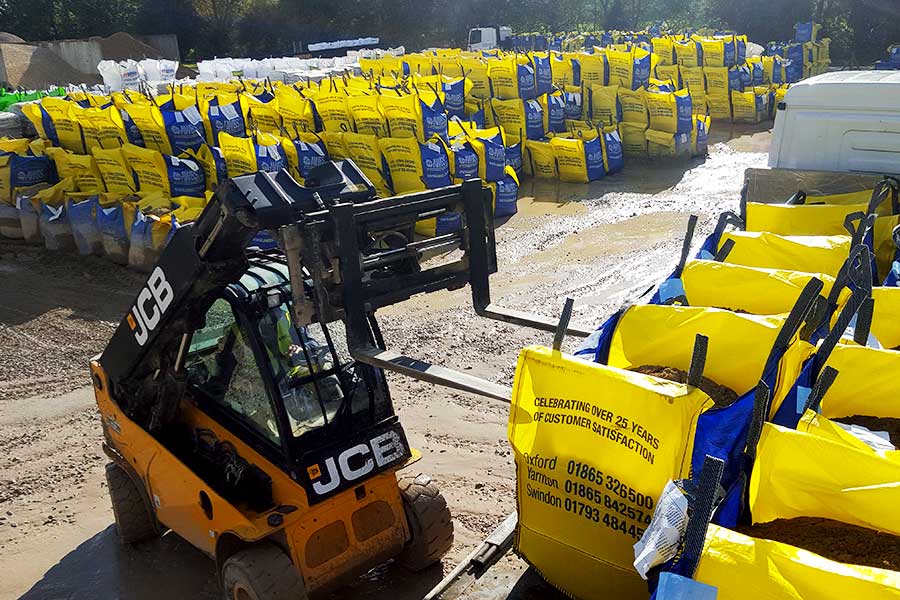 After a visit to the Oxford site, Josh and his family were happy that Georgina had found a job in a company that would fully meet his needs. Believing in giving everyone an opportunity, AWBS adapted to Josh's circumstances and created a role with flexible hire and practical tasks to allow for his inclusion.
"It's a really good working environment. He's part of the team. He gets on really well with everyone – Georgina Edwards, Education and Employment Coordinator, Royal Mencap Society.
Adapting a role to suit Josh's needs
"I was nervous and a bit worried I was going to mess it up," Josh remembers. "I'm putting bags on a hopper and then filling them up, keeping the area clean, keeping count of production, and forklift occasionally. Gav helped me with training in the beginning. If I was struggling, if I don't know what to do, Gav can help me."
AWBS Bagging Plant Manager Gavin Jones adds: "Due to the close supervision by Georgina, Josh has exceeded all expectations. His speed has surprised me".
"Gav put in some extra 1-to-1 support and training with him when he started to make sure he'd learnt it and understood it," Georgina explained. "If there's ever any written information, Gav knows that it will need to be read it out. We do that when we're alone with Josh, so he doesn't stand out. We've all worked towards the same goals together.
"Josh has adapted quickly to the working environment and developed good relationships with his colleagues." Gav explained. "He's one of the lads, enjoying the laughs and giggles. His personality has shone through. Everybody has taken him under their wing, offering guidance. All staff go the extra mile, explaining with patience. This has lead us to offer him a paid job."
"I was happy that I earnt my paid job... I've learned team work. I can plan ahead. I'm keeping up. And I'm improving on the forklift." – Josh, Bagging Operative, AWBS (as a result of Oxfordshire Supported Internship Programme).
"His work ethic is fantastic," Georgina explained. "He wants to work, he wants to earn money and he's very work motivated. He takes it very seriously and takes pride in whatever he does. He's never off sick. He works so hard. He's always on time."
"Then they increased his time and he did really well, so after Christmas it resulted in them offering him four days a week. He now has a monthly review where the three of us sit down and Josh has said things that he wants to improve on. That was a really big thing for him. He might say 'I'm struggling on this' and Gav will say 'OK, we'll do a bit of work on that'. I've stepped back a lot more."
From two hours a day to five days a week
"I was hoping that I would get a job out of it, and I have now." Josh said. "It has been a long journey, because I wanted to be a gamekeeper. This is a step forward for me to have a paid job and earn my own money. Having a job changes life for the better. It makes you feel like a grown man. It's something to keep."
"These internships are life changing opportunities for people." Georgina explained. "It changes them in so many ways. It's not just the job itself. Josh's confidence has grown. His whole demeanour, the way he carries himself, and the way he talks…. He's gone from a boy to a man in some respects. You can just see, he's one of the team. He's part of something. His work, his game farm, and his cricket are all places where he feels safe."
"Mencap have given Josh and us the opportunity to work together. My advice to other employers is: Don't be afraid of hiring employees with a learning disability because they can often outshine others." – Gavin Jones, Bagging Plant Manager, AWBS.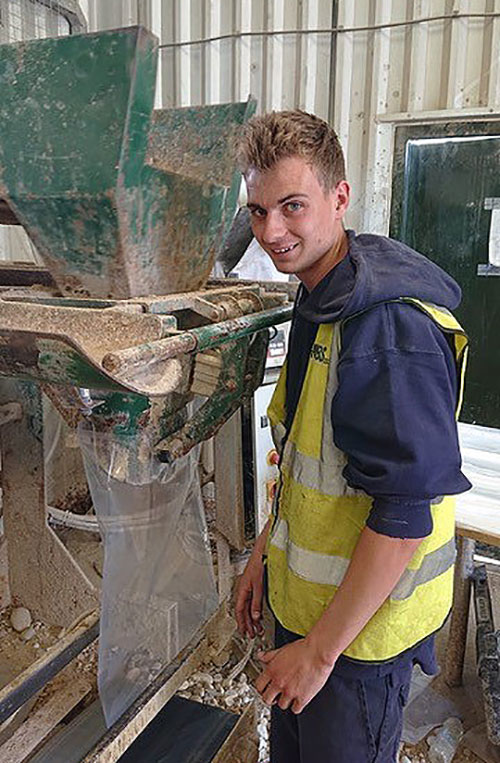 "When people get jobs they do stay in them," believes Georgina. "Josh will be there 'forever'. It's the perfect place for him."
AWBS provides building blocks for Oxfordshire youngsters
Through the same scheme, AWBS has also employed a young man called Liam who was doing work experience at their sister business Oxford Garden Centre before being offered full time work.
Wyatt Tait of AWBS comments: "The programme's main aim is to fulfil the wishes of young people who want to move into paid employment at the end of their internship. Josh's story is one of success as, after his year-long internship, he's now is full time work with AWBS and we are very pleased to have him on-board.
"AWBS feels that it's important to support the local community. We believe, as a company, we can give young people a chance to develop life skills that will impact on their life in a positive way".