Quality Natural Stone Paving - The AWBS Exclusive Range
Natural stone paving is a magnificent choice for any outside area – it's durable, stylish and beautifully complements any garden and property design. And at AWBS, we're delighted to be able to offer our own comprehensive range of exceptional quality natural stone paving, at fabulous prices.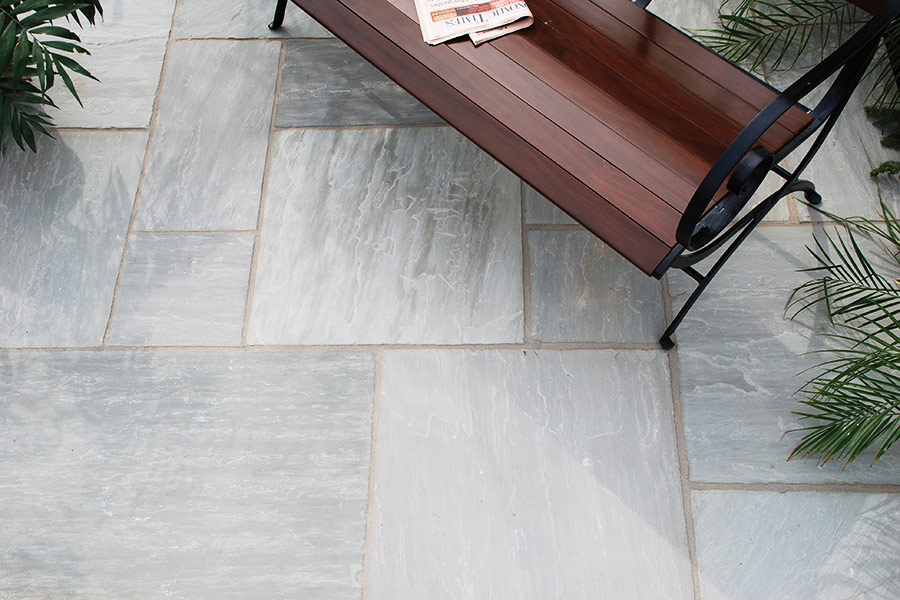 Exclusive to us at AWBS, our range of natural stone paving slabs offers great value, quality natural stone, in a wonderful choice of styles and colours. We only select our sandstone, limestone and slate paving from reputable suppliers, so you can be sure of the highest quality, responsibly sourced stone.
Indian sandstone paving
Our exclusive range of Indian sandstone paving is fantastic value for money, and the perfect choice for any outside design. In a selection of gorgeous colours and various styles, the paving slabs in our Exclusive range come in convenient packs to cover 15.22 square metres, with many of the slabs also available individually – making our natural sandstone paving ideal for all projects, tastes and budgets.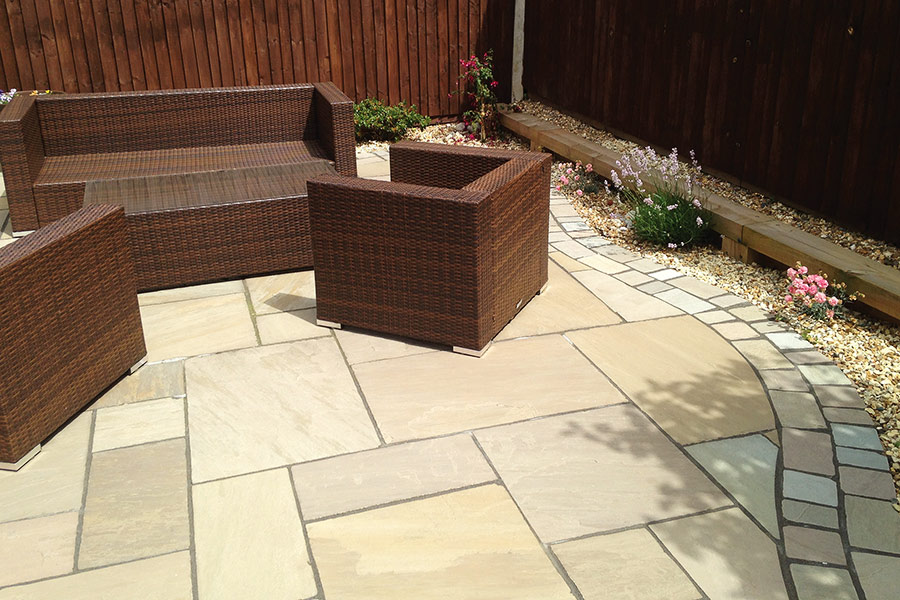 For a stunning and vibrant blend of orange, red and grey, our Coastal Mix creates a beautiful paved area. A highly popular natural sandstone paving choice, our Meadow Blend offers a subtle and earthy look, with its timeless combination of browns and greens. Perfect for both traditional and contemporary patio designs, the delightful grey tones of English Mist are a superlative choice, while the bold, dark grey hues of Volcanic Ash are exquisitely softened by delicate tones of buff, brown and pink.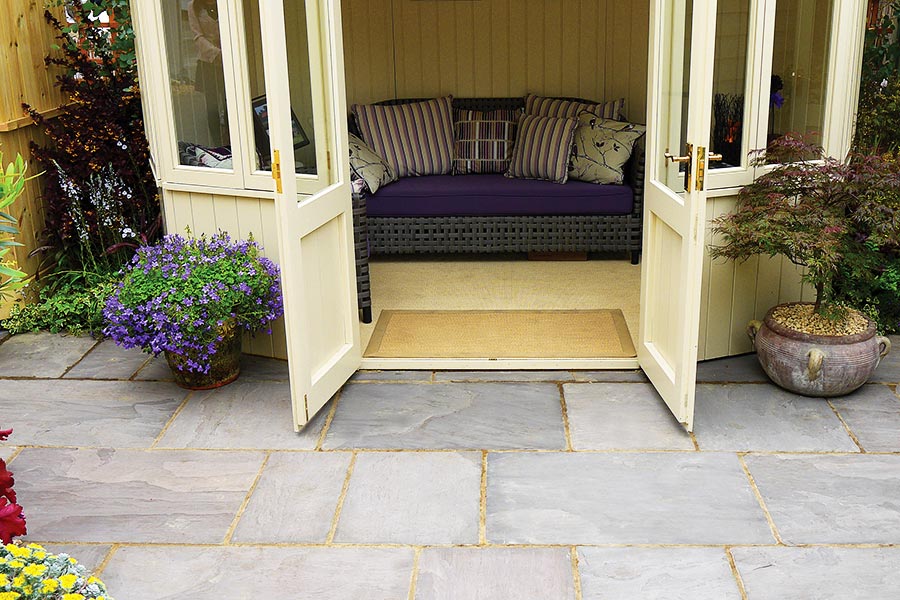 Limestone paving
With a softer surface, natural limestone paving is a highly attractive and durable option. Beautifully textured, with a riven finish, straight edges and consistency of colour tones, limestone paving creates a wonderful effect in any setting.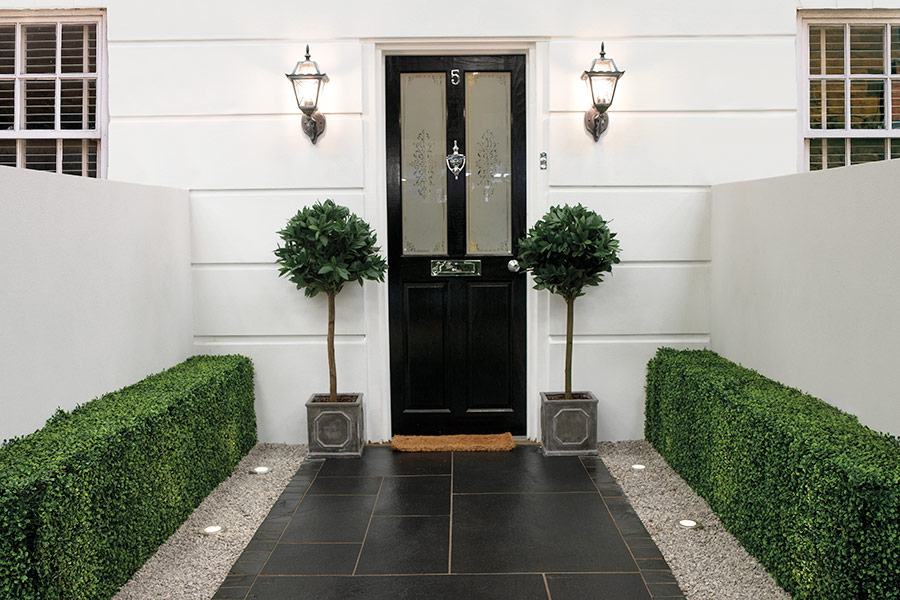 Exclusive to our AWBS range, our striking black, hand-cut Noire Limestone bears no exception. This sleek, stylish limestone paving looks gorgeous within both modern and traditional properties, and is unrivalled in its ability to create a real wow factor.
Slate paving
New to our AWBS Exclusive range is the stunning Blue Slate paving. This natural slate paving exudes beauty with its dark blue/grey tones, and offers the fabulous hardwearing properties of slate paving. With a slightly riven surface, our Blue Slate comes in a four-size mixed project pack, to cover a total of 15.28 square metres.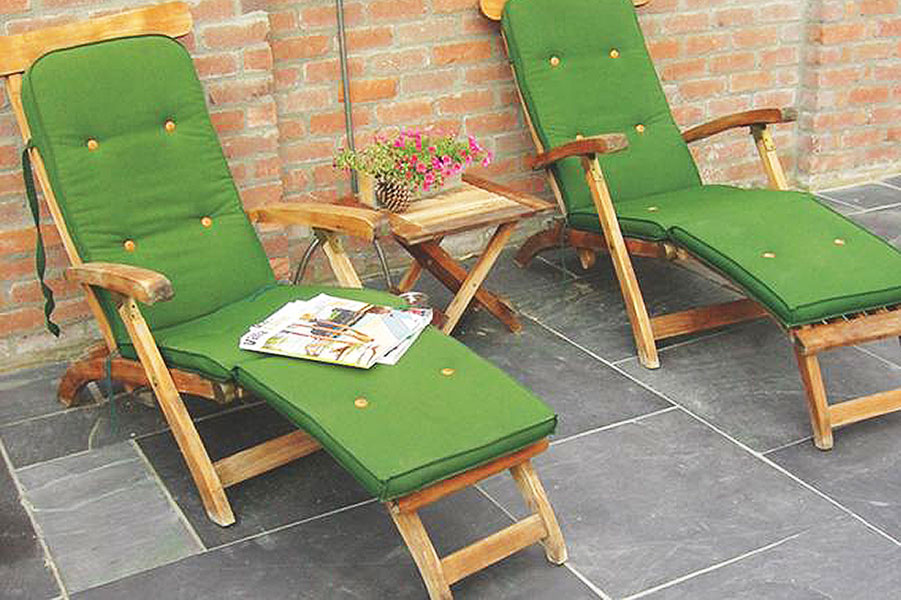 We hold large stocks of our AWBS Exclusive natural stone paving slabs in stock at our three branches in Swindon, Yarnton and Oxford. And we offer fast, free delivery to the Oxford and Swindon areas.
To find out more about our full range of AWBS Exclusive natural stone paving slabs, please contact us or visit your local branch.