2019's Hottest Garden Design Trends
As we make our way steadily into the new year, we're already seeing a host of garden design trends emerging – from new twists on tried and tested favourites, to exciting new materials, layouts and creative ideas. Here we take a look at some of the hottest trends for 2019.
Bringing garden design to life with colours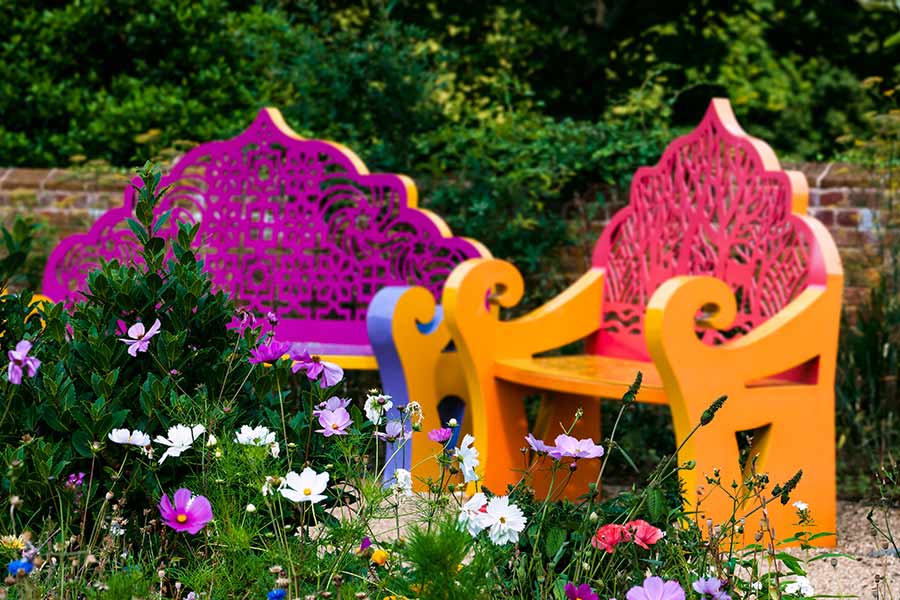 'Inside meets outside' has been a hugely popular interior and exterior design trend for the last few years, and is set to continue throughout 2019. However, this idea will be evolving with the colourful approach that's big in interior design at the moment creeping into the garden. Some of the UK's top garden designers say we'll see 'kitsch being taken into the garden' in the form of bold, vibrant prints, clashing colours of orange and yellow, jewel tones and large-leafed plants.
Gardens for the younger generation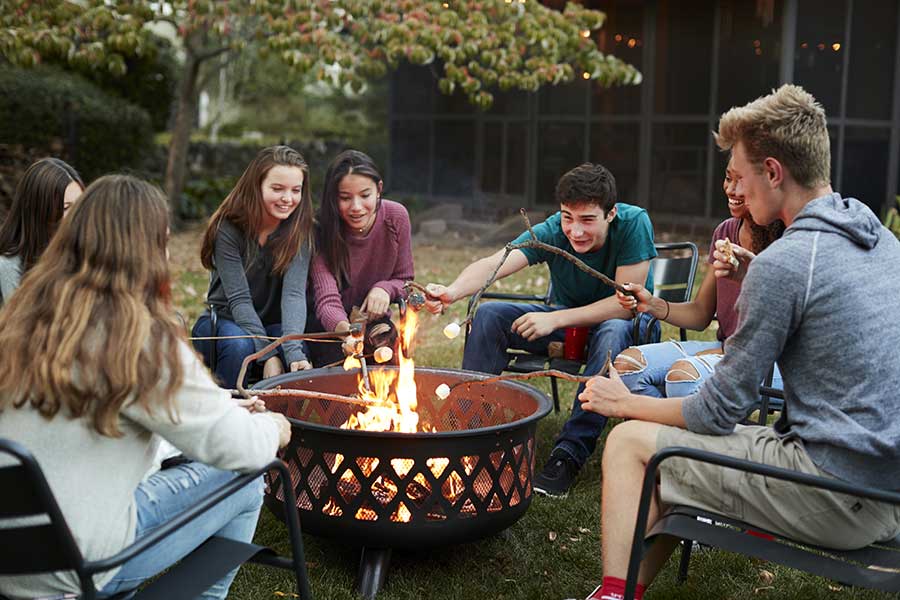 As well as younger garden enthusiasts looking to style outside spaces as they would an indoor room, with bright accessories and furniture, we'll also see what designers are calling 'teenage gardens'. With a growing demand for the garden to be a cool place for youngsters to hang out, this year secluded garden buildings and separate seating areas with fire pits will be a must-have.
"Teenage garden hangouts require clever garden design with screening from neighbours, good lighting and planting that absorbs as much noise as possible."
Garden designer, Karen Rogers.
Go wild with foliage and plants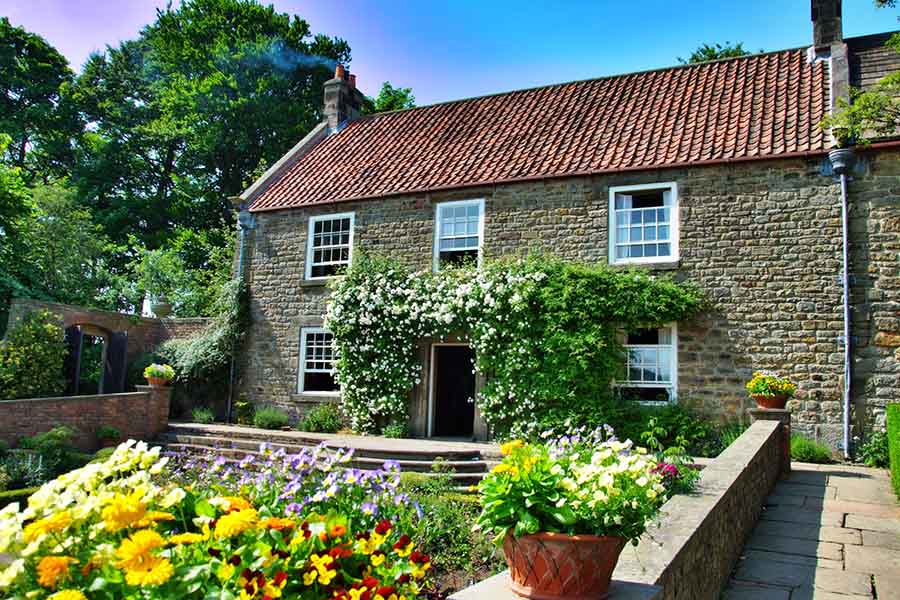 Designers started introducing a 'wilder' trend last year, which doesn't need a big plot and takes relatively little maintenance, and we'll see this continuing over the coming months. As part of this trend, hedges will be utilised as an alternative to fending for defining boundaries. Designers are also embracing carefully planted ecological gardens, which can cope with extreme weather conditions and store water, making them popular for the environmentally conscious and those who enjoy plants that can fend for themselves.
Smaller, urban gardens and all their quirks will also be at the heart of 2019 trends, with funky recyclable hanging pots and table planters a big hit. And, there's set to be a new twist on 'grow your own', with tea, basil and other cocktail ingredients hugely in favour. Another top garden design trend this year will incorporate 'cottage garden' plants, that are bee and pollinator friendly.
The hottest materials for this year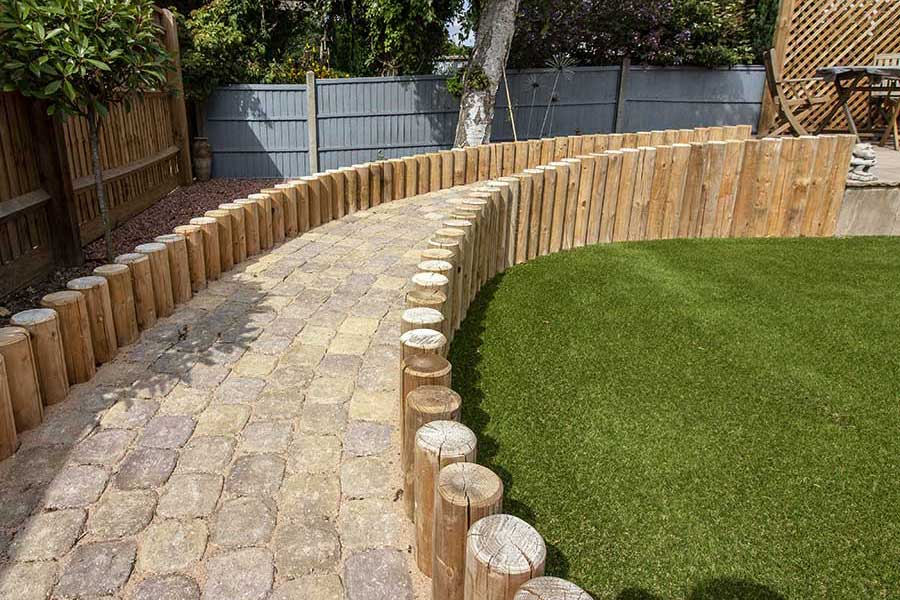 Crazy paving, charred timbers, gabion walls and log walls used as features and boundaries are expected to dominate in 2019, as is porcelain paving. Experts predict stone work will be used in a less structured way, moving away from stark modernism towards styles that have materials of softer tones, while still retaining strong geometry. We can also expect to see timber cladding in gardens this year, with experts predicting greater use of MDF in designs, for its versatility and durability.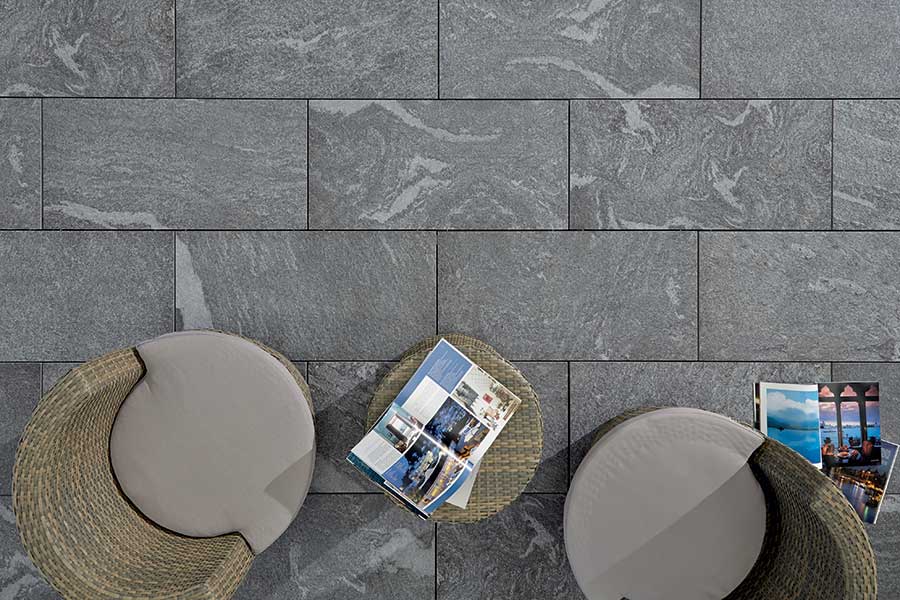 The popularity of porcelain paving will continue to soar throughout 2019, and beyond, as people look for stylish options that also offer practicality and ease of care.
"Crazy paving and stepping stones using large, irregular slabs – the bigger the better – are making a comeback."
Garden designer, Sue Townsend
Embracing technology in garden design trends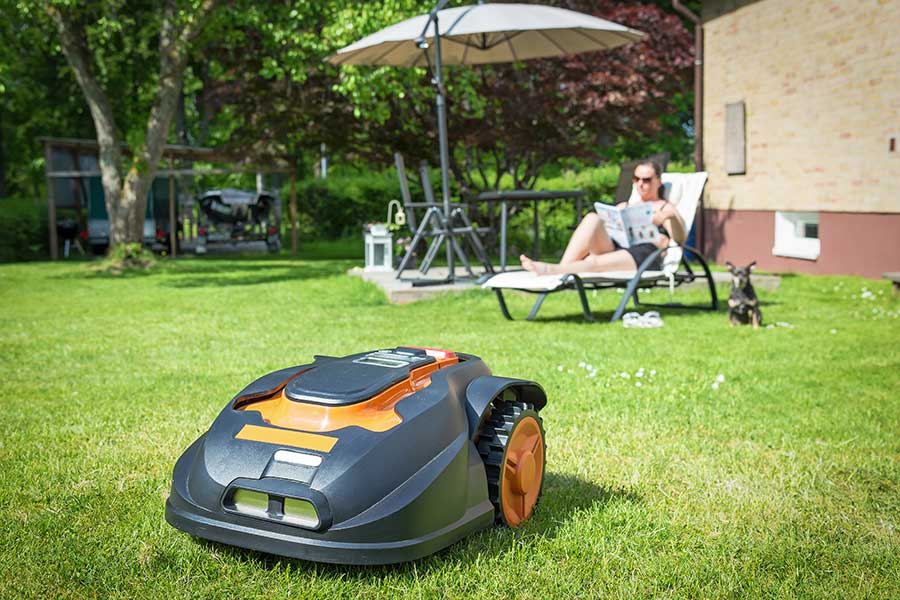 As well as technological advances in materials, like porcelain paving that replicates real wood and stone, this year will also see developments in garden gadgets. The top two to look out for if you're into the latest techy must-haves are automated irrigation systems and robot lawnmowers. Best suited to small, urban gardens rather than large estates, these gadgets can be controlled at the touch of a button from your mobile phone.
If you're feeling inspired by this year's garden design themes, why not visit one of our three building and landscaping supplies branches, where you can see fabulous displays of our products and get expert advice to help you create your dream garden in 2019.